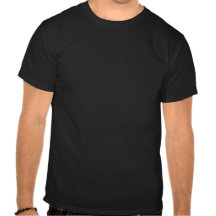 Hello again, everybody. Summer is here, and you know what that means: I have once again challenged my small Texas town to try to out-read me. As you may recall, I was thwarted in my quest to win a Shrieking Flying Monkey last year by a mere 17 pages.
Unacceptable! I totally deserved that Shrieking Flying Monkey, and I'd have gotten it, too, if not for those meddling kids!
This year we're changing things up just a bit. Now anybody who's reading books that are middle-school-level or above can participate: kids, teens, and adults. If a relatively small number of people sign up, then we'll stick with the two-team format: Team Me vs. Team Everyone Else. If bunches of people sign up, we may split Team Everyone Else into multiple teams, but I will still be competing alone. As an added incentive, each member of the winning team will get a prize, but in addition, the person who reads the greatest number of pages will receive an individual prize.
Just like last year, we'll be counting pages rather than number of books read, and just like last year all books must be checked out from the library. So if you want to read along and let us know how you're doing, that'd be great, but only books checked out from your local library count. No cheating!
The Throwdown will run from July 15 to August 9. We'll start out strong, because the Thrwdown is starting the week after our regular Summer Reading program is ending. We've had a good Summer Reading Program so far and everyone's still excited about reading. But without weekly programs to keep everyone's attention and to keep parents bringing their kids in, it's going to get tougher to keep our participants engaged with the Throwdown. That's where you come in.
We had a lot of fun doing this last year, and a big part of that was you: you tweeted and shared our updates and you sent pictures and cards and letters and emails of encouragement from all over the world. It was pretty nifty: authors, students, former co-workers, and old friends from college all banding together to encourage readers and ensure my downfall. We would absolutely love to hear from you this year as well, so if you'd like to show Team Everyone Else some love you can email us at rungelibrary@yahoo.com, comment on our
Facebook page
(and be sure to "like" us!), or send your good wishes the old-fashioned way by sending your cards and letters to Team Everyone Else c/o Runge Public Library, PO Box 37, Runge, TX 78151.
Oh, and that swanky throwdown t-shirt up there? It was created by
Bonestank
, and is available at
Zazzle
.