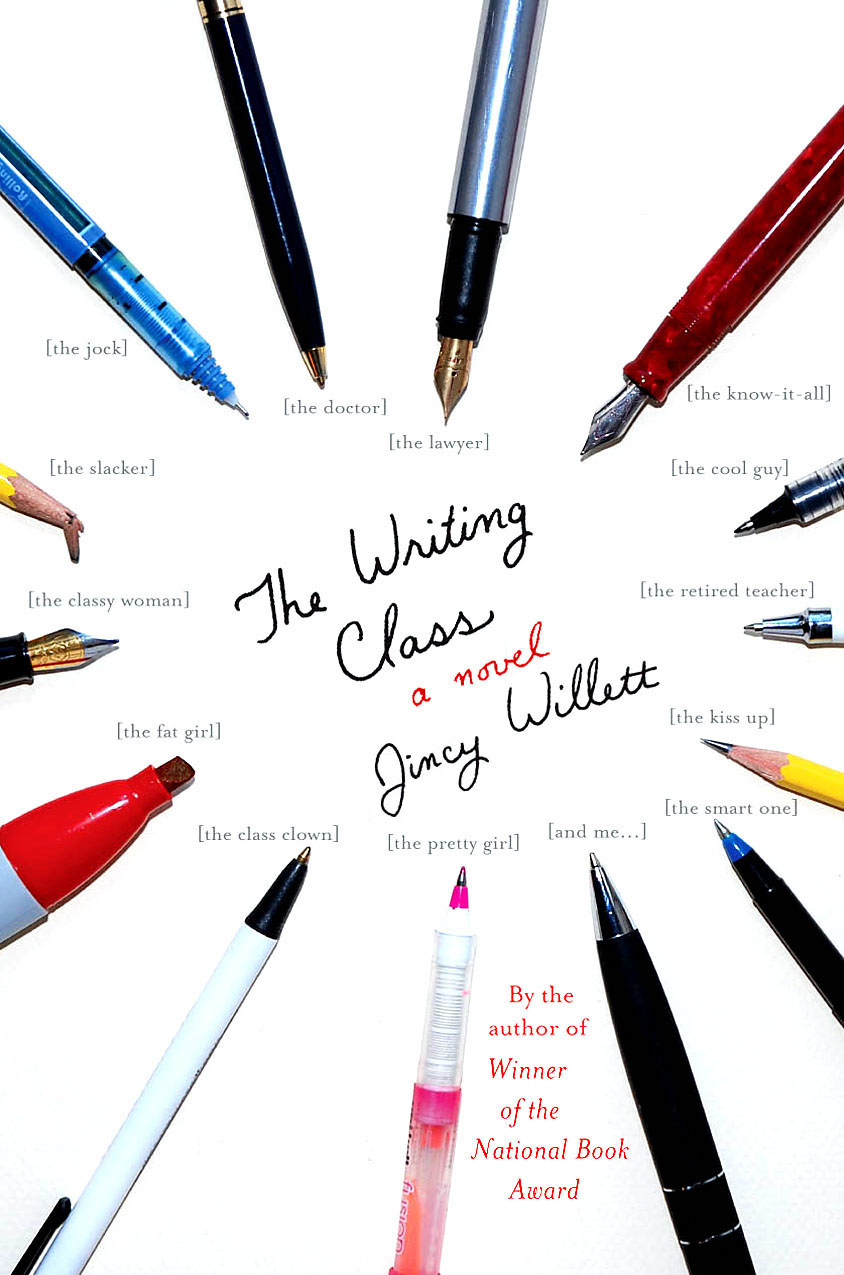 My return to the ranks of the working poor has also meant the return of my reading jones. I've burned through
Tattoo Blues
(a quick, fun read in the Hiaasen mode, featuring a farting manatee and the immortal phrase "lesbian clam pirate"), Liz Williams' second Inspector Chen novel,
The Demon & the City
(I read them all out of order, but this is a great detective series set in a world where Chinese mythology is real), and both
Darkly Dreaming Dexter
and
Dearly Devoted Dexter
(I hate to say it, but the series is better). But my favorite recent read is Jincy Willett's
The Writing Class
.
Firstly, a confession: I've never taken a writing class. But I know a lot of people who have both taken them and taught them, so I do have some passing familiarity with the beast. Clearly Willett knows some of the same people, because she's got it nailed. The teacher, Amy Gallup, is a woman who was published in her 20's then watched her career slowly fade away. She's cynical, out of shape, and borderline agoraphobic. The students will be instantly familiar if you've spent time around writers, from the serious students to the student with an over-developed sense of self-importance to the students just there to meet someone. But the best part is, as familiar as all of these characters are, Willett takes her time fleshing them out and giving them some reality beyond the stereotypes.
Now add The Stalker, one of the group who starts by making cruel comments on others' papers and escalates into nasty practical jokes and then murder, and you've got a great story. Will they figure out who the Stalker is? Will they be forced to perform someone's terrifically bad play? Will Amy be able to overcome her fears in time to save her life? Will her dog ever actually like her? You'll have to read it to find out, and the answers are well worth it.
Amy Gallup is certainly the heart of this book, and I really liked her. She's smart and clever and a good teacher, but she has some real, albeit understandable, problems. Watching her wrestle with her demons was inspiring, and she also made me laugh out loud.
So spend some time with Amy Gallup and
The Writing Class
; I think you'll enjoy the coursework.