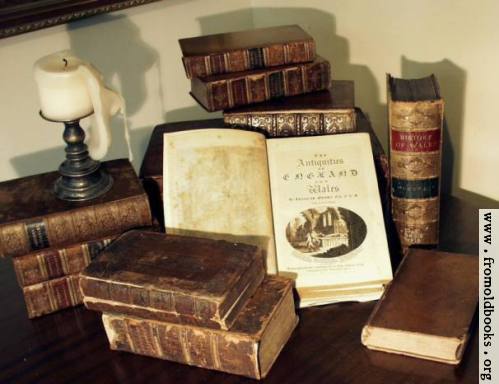 It's that time of year again, when we consider those nearest and dearest to us and contemplate the perfect gift to show them we care. If you're like me, then you have at least one rampant biblioholic on your gift list, so I thought I'd share a list of books guaranteed to soothe that book-loving soul.
Number one is a gimme, given the name of this blog:
Biblioholism
by Tom Raabe. In this veritable bible for the book-obsessed Raabe is able to illuminate the joys and pitfalls of being biblioholic with great good humor.
Next is an old favorite of mine:
Where Books Fall Open
by Bascove. This is a beautiful little treasury of quotes, essays, and stories about books and reading with gorgeous art throughout by Bascove.
What could be better for the booklover who has everything than a book about all of the books that can never be had? Stuart Kelly's
The Book of Lost Books: An Incomplete History Of All the Great Books You'll Never Read
is both fascinating and a bit painful as he describes great works talked about in history that have not survived to our time.
The History of Reading
by Alberto Manguel is, as the title says, a lively celebration of the written word in the past 4000 years.
Every booklover should treat themselves to Paul Collins and his tribute to the Welsh town of Hay-On-Wye,
Sixpence House
. 1500 residents, 40 or so bookstores, mostly used. Sounds like heaven.
If your biblioholic is a mystery lover, it would be worth your while to track down a couple of out of print gems by Bill Pronzini:
Gun in Cheek
and
Son of Gun in Cheek
. You can find them pretty cheap on
Half.com
, and they're a hoot. Pronzini crafts a loving and readable tribute to the truly awful book and authors in mystery fiction and it's hysterical. Western lovers should note volume 3 of the series:
Six Gun in Cheek
.
And yes, I realize my "short little list" has rapidly gotten out of control. I'm a biblioholic. Sue me. If you're good, I'll post some more suggestions, including fiction.